+ All prices are in USD and include domestic shipping and dry cleaning fees.
+ If you are an international buyer, please comment or PM me for additional shipping costs.
+ Though all garments will be dry cleaned before they are sent out, I do have a cat, so keep this in mind if you have any allergies.
+ Haggling is welcome! I'd rather go low than not sell at all!
+ My feedback can be found here: http://community.livejournal.com/eglfeedback/668683.html



--- I am open to trades though I would prefer to sell. Especially looking for AP Magical Etoile jsk in black or red or a Fantastic Dolly OP reserve slot. Thanks! ---

Angelic Pretty Starry Night Theater jumperskirt

Purchased from Yahoo! Japan and wore it once. Good condition though not brand-new. This jumperskirt came without the Starry Night Theater brooch when I purchased it. Back has partial shirring.
Waist: 28" max
Bust: 34" max
Length: 32" from center back
$250.00 OBO Shipped to the USA


Baby the Stars Shine Bright Marie Antoinette Jumperskirt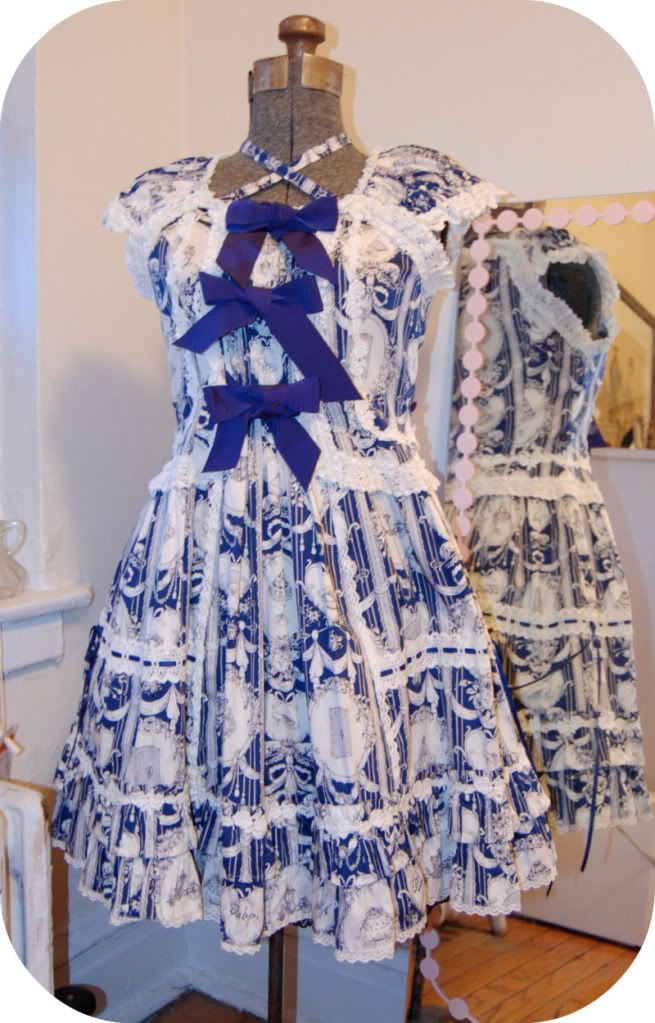 Purchased from another LJ user. In very good condition, worn once by me. I love this dress but its a bit too formal to wear very often for me! Pricing due to the rareness of the dress and the price I payed. Detatchable petticoat included. Bust has partial shirring.
Bust: 38" max
Waist" 28" max
Length: 32" from center back
$315.00 OBO shipped to the USA

Offbrand Long-sleeved White Blouse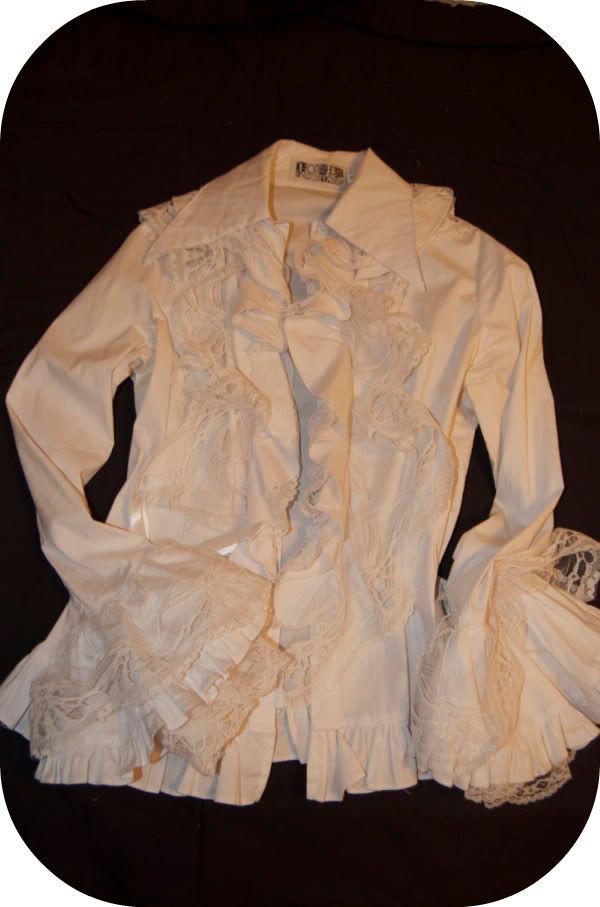 Also shown under Starry Night Theater jumperskirt and with the Dreamy Dollhouse skirt.
An early piece of mine from Poizen Industries I'm dying to get rid of. A pretty nice blouse for gothic or an edgy sweet coord. Covered in questionable, though soft and relatively high quality, rachel lace. A more modivated seamstress than I could remove it easily. I thought there was a small dot of a stain on the sleeve or collar, but I couldn't find it when photographing. There is a slight bit of underarm yellowing. Priced accordingly. No shirring.
Bust: 34" max, this might be stretching it.
Waist: 28" max
$20.00 OBO shipped
to the USADream of Lolita (TaoBao) Dreamy Dollhouse Replica
skirt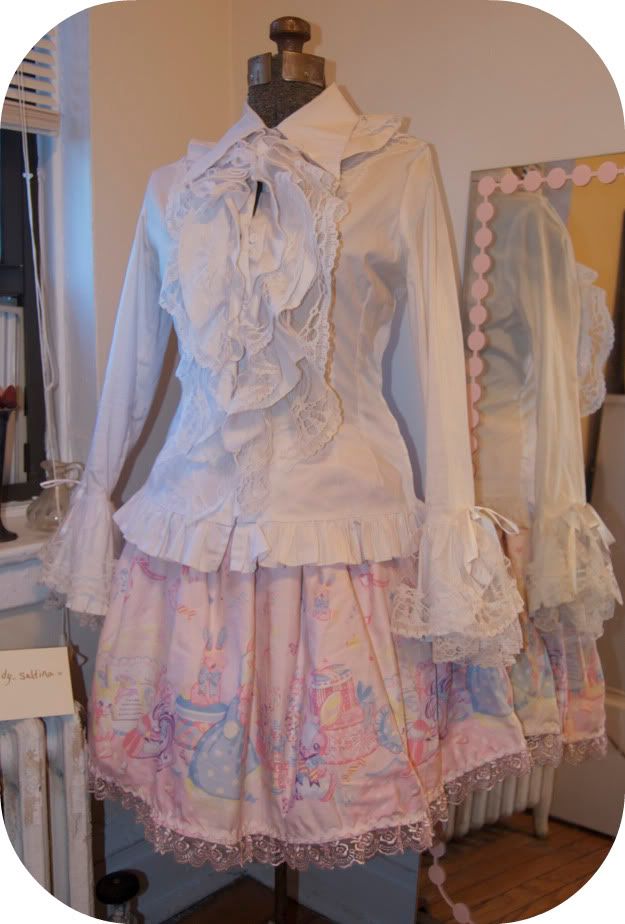 This is a replica of Dreamy Dollhouse by Angelic Pretty. Suprizingly well made for knock-off brands. Features a built-in petti and a full lining, soft fabric, ect. Generally higher quality than Bodyline print replicas. Brand new, never worn. Shown worn with blouse for sale above. Inquire for detail or construction photos. Photo of skirt by itself can be found
here
.
Waist: 32" max
Length: 20"
$45.00 OBO shipped
to the USA


Real Leather Knee-high Combat Boots


US Men's size 7. Worn a handful of times. No zipper. Made with real leather. I want these gone!
$20.00 OBO shipped to the USA
PM or Comment with any questions!

--- Happy Shopping! ---